i just builded a computer from scratch(everything new). as soon as turn the psu on, everything was running great. as i fix the bios and wat not, i inserted the xp cd, and went ahead and tried installing it....as it was ABOUT to install, the blue screen pops up
here is wat pops out...and i dont know wats wrong...its been 2 days now, i cant figure out wats wrong...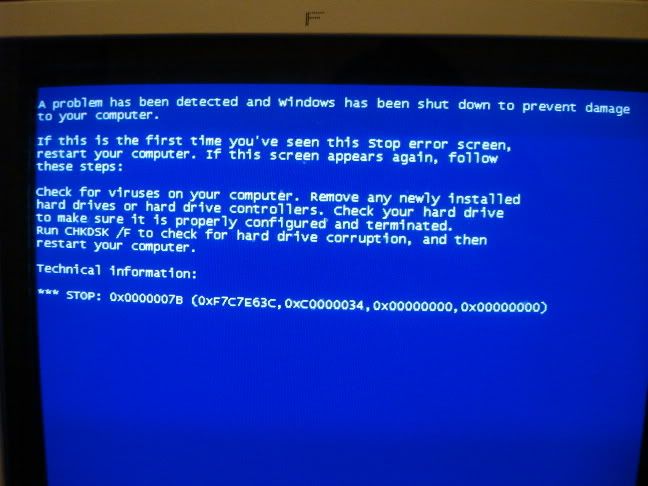 how can this be fixed???
and oh ya...the front panal LED lites rnt glowing...can it be the wiring??