Making A Full Screen Bios Logo
But first, a disclaimer: The Tech Guide won't take any responsibility if something happens to your BIOS! This is strictly a "do at your own risk" mod.
This mod only works on computers with award BIOSes, as far as i know, if you find differently feel free to tell me.
For this example i am using an Asus CUV4X.
The first thing you need to do is make a logo, it has to be 640x480 or less (if less it will tile the image) uncompressed bitmap with a maximum of 16 colors. For mine I made up a little logo for my company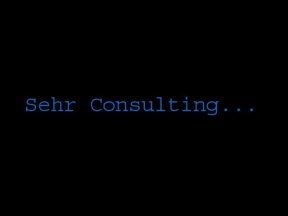 After you have made your logo you are ready to integrate it into a bios file. You can either make a copy of your bios file, should be an option in the flashing program, or you can download a new one from the motherboard manufacture's website. For this you will need Cbrom. in this example the bios image file is called CV4X1009.awd, and the logo image is called logo.bmp. Put all the files you will be using, cbrom, cv4x1009.awd, and logo.bmp, in a directory and then go to a command prompt and type 'cbrom cv4x1009.awd /logo logo.bmp' you should see something like this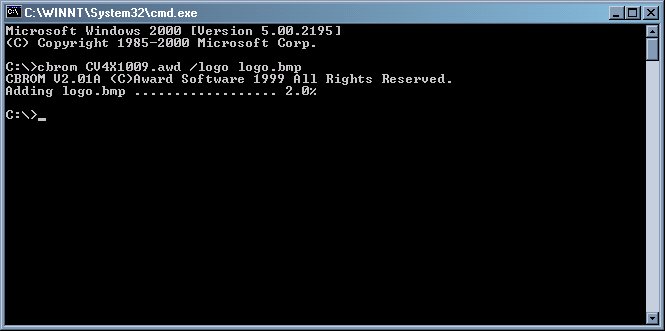 Now all you have do is flash your bios with your newly created bios file, and you will have a full screen logo! Also, for some motherboards, you need to enable the 'Full Screen Logo' option in the bios for it to be displayed.
By, OpenFriday aka Alex Sehr


Questions? Ask in the forum or email me.

For the Privacy Policy, click here.