Site News
Our Black Friday section is now online! Click here to check it out.

Win98 to Win2K Upgrade Page 3



Now it's time to install all your updated drivers. Do them one at a time. I begin with the Via USB driver, then the ATI driver, the Promise Ultra66 driver, and end with the SBLive driver.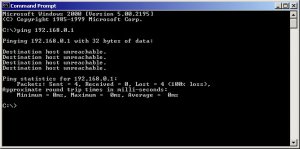 As you can tell, I wasn't very happy here. I had just gotten the Via USB driver and the ATI driver installed, and suddenly the network was unreachable. Even shutting down and restarting the eth0 interface on the linux machine did no good. And it being 6:45 in the morning didn't help things much either. So I uninstalled the ATI driver and the USB driver, still no go. Then I uninstall and reinstall the ethernet card (just the drivers themselves via Device Manager) and reconfigure it, and voila, it worked again! Installed the USB drivers, and it still worked! Strange enough, I was able to install the rest of the drivers without a problem.

Somewhere along the line, I couldn't logon to the workgroup "WORKGROUP." It just gave this error: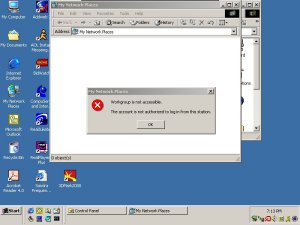 If I changed it to "WORKGROU" it'd work ok, but changing it back to "WORKGROUP" would give the same error. A quick fix was to just name the workgroup something else, in this case "HOME." I'm sure I'll run into some more problems when my switch comes in and I network everything together, we'll see what comes up.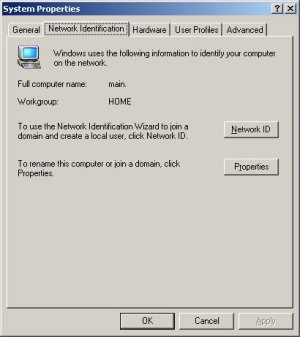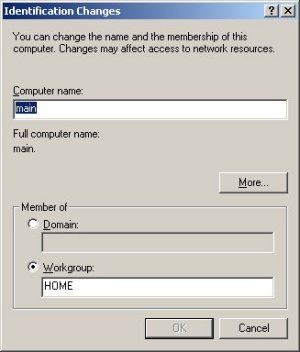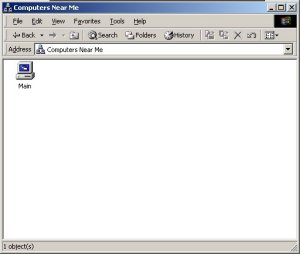 I also apply a few tweaks. First I turn off the annoying fade feature by right clicking a blank area of the desktop and clicking properties, select the "Effects" tab, and unchecking "Use transition effects for menus and tooltips."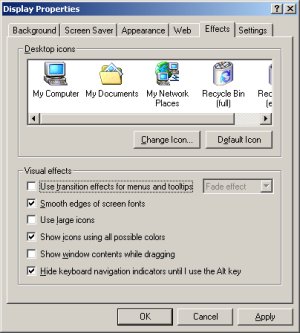 Then I set the virtual memory to a fixed amount by right clicking the "My Computer" icon, clicking properties, select the "Advanced" tab, clicking "Performance Options,"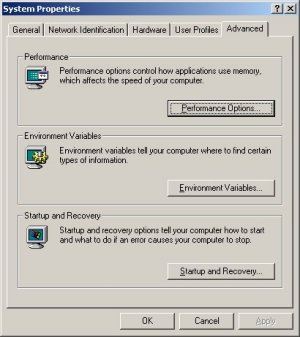 click on "Change" beneath "Virtual memory," select the initial and maximum size to be the same, then click on "Set."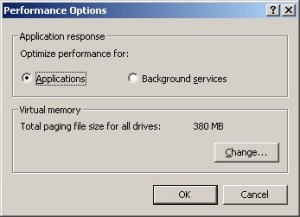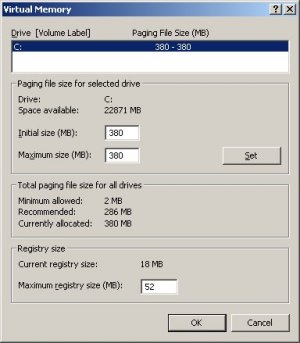 Last but definitely not least, I make sure DMA is enabled. Note that you have to enable it via the IDE controllers, and not via the hard drive/cd-rom drive settings.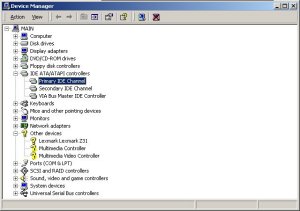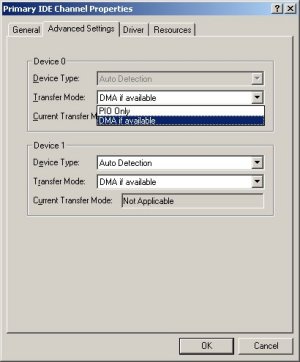 So far so good, everything's running fine, no BSOD's, etc. And I can open over 60 windows without a single crash: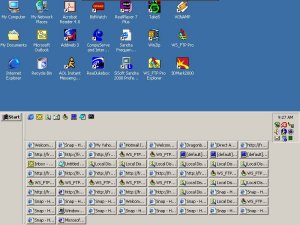 I must say I'm very impressed. Only a few problems so far, all minor. I'll keep you updated on any unforeseen problems I may (read: will) run into.



Page 1 Page 2 Page 3






Questions? Ask in the forum or email me.

For the Privacy Policy, click here.